The Ask
Develop a brand story, visual identity and website that effectively represents the work DCS Safety Consulting does across industries and why it matters.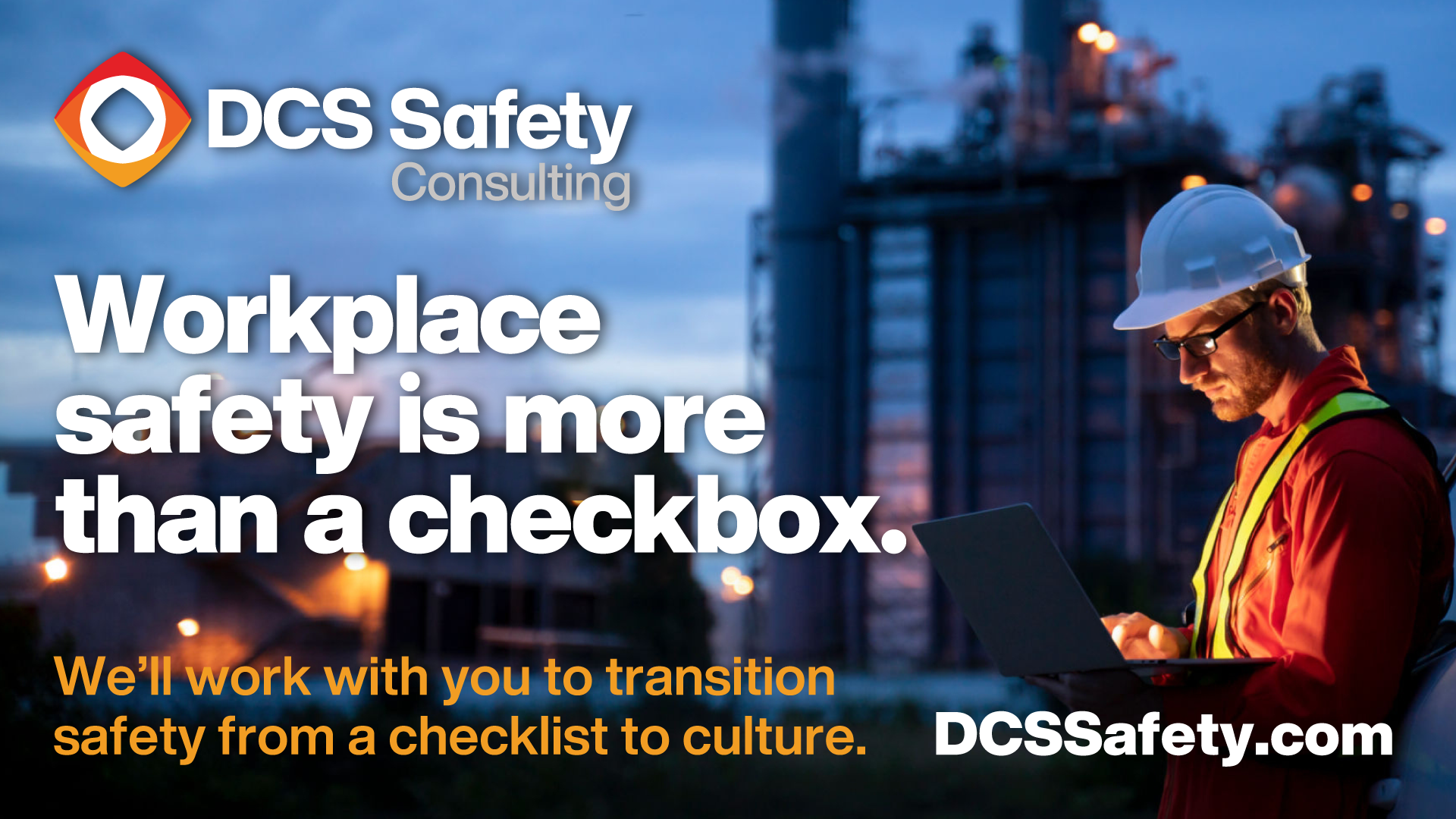 The Challenge
The company owner is well known in the community, but as a single-person operation. As DCS expands its team, operations and service offerings, it is important the brand and website reflect the evolution of the business.
Safety consultants range in Western Canada in terms of skills, expertise and experience. There is an opportunity to elevate DCS as a leader in the field and really help them stand-out as a source of information.
We were looking to create a solid brand story, an impactful logo and a website that captured not only the essence of the work being done, but also the scope of industries that can be supported.
Creative solutions
Building a brand story
Many companies hire safety consultants that come in, check off some boxes and move on. DCS is diving deeper. Their focus is on building a safe workplace culture and transforming the industry with every company they work with. The brand story needed to reflect that and highlight the proactive nature of the industry; the opportunity to be leaders and make safety part of the corporate DNA. When you visit the DCS website, this story and messaging is front and centre.
"It's time for a transformation in safety management. To create systems and processes that go beyond a checkbox or a cookie-cutter program. To shift safety from a tasklist to be part of the culture of an organization."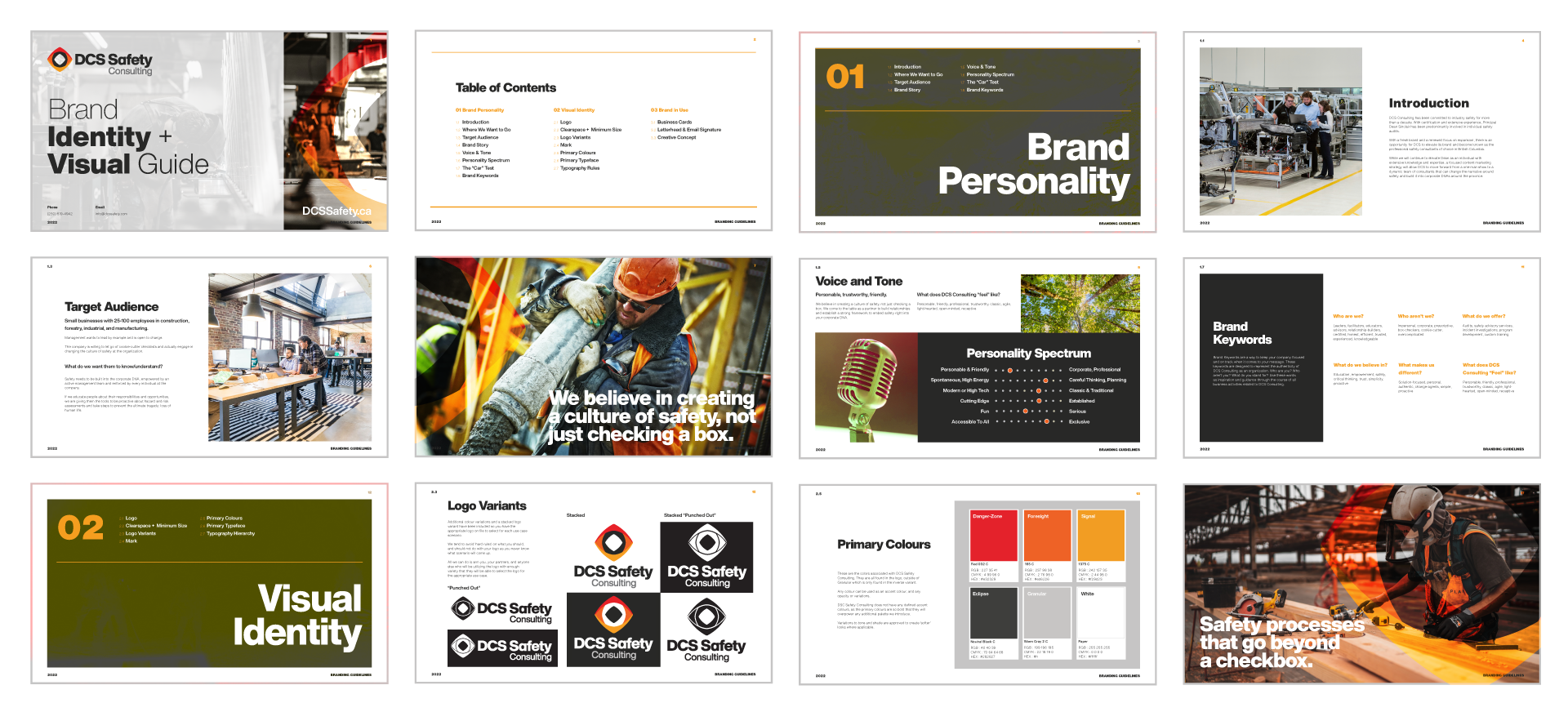 More than a logo; it's a tool
The DCS logo needed to be flexible and usable across platforms. From an email signature to business cards or a social media profile photo, creating a logo that could be used in full form or just as an icon was imperative. The logo sets the visual foundation for all elements moving forward. You'll see colours pulled from the logo and incorporated across the website. The DCS logo is also designed for movement; check out their homepage.

Searchable for target industries
The entire site was built with search engine optimization in mind. Through strategic content development, the brand story and specific keywords, DCS will be "searchable" for those across the industrial sector, municipalities and government or construction. How did we come up with those targets? Hint: it starts with the brand development. By clarifying your target audience, you can ensure your web design and content aligns with those who you are speaking directly to.
Check out the DCS Safety Consulting website